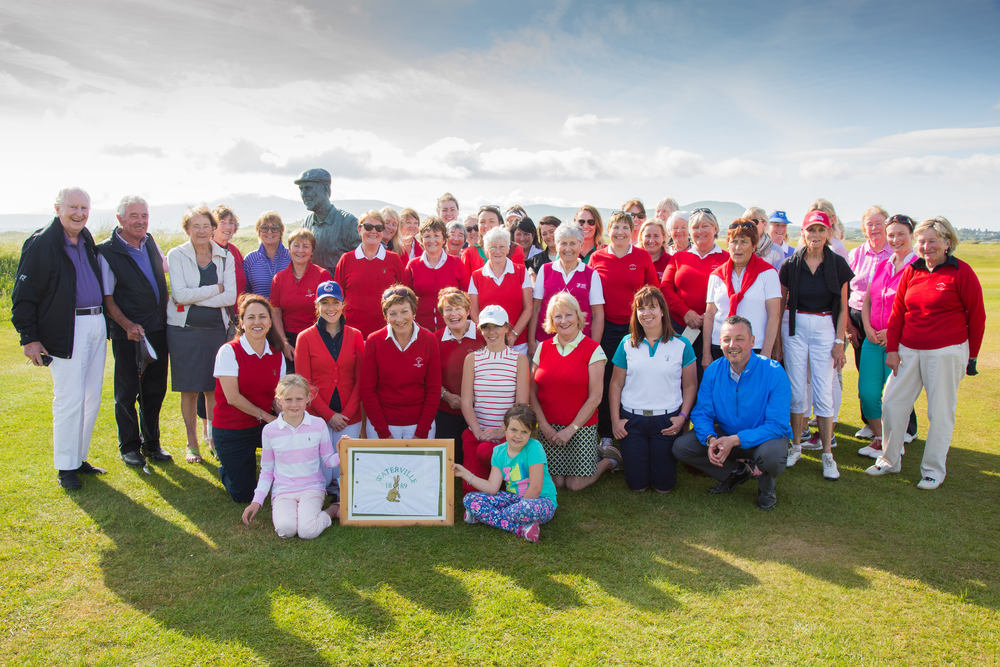 Women's Golf Day Crew
It was a big day for Waterville Links women.
On June 7th, women and girls from over 400 locations in 25 countries participated in Women's Golf Day. This world wide event began in Australia at Coolangatta Tweed Head Golf Club in New South Wales. Women's Golf Day is an initiative to engage, empower, and support women and girls in the game of golf. Waterville Golf Links was the first location to sign up outside of North America and Australia.
Women's Golf Day crew accompanied by golf professionals, Liam and Brian Higgins, Jay Connolly and the legendary Payne Stewart.
Related Events